My past clients have been so fantastic to work with!
Read what they have to say about buying/selling a home with Kim!
---
Beatrice P.
Kim was a referral I received from an acquaintance who had done business with her. From the first time I spoke with Kim on the phone, I knew she was the right person to assist me as an out of town investor because she listened to my long list of requirements attentively, and answered them systematically and succinctly with little effort. My one and only meeting with her was proven productive, to say the least. Kim gathered my requirements and took me through a day and a half of a whirlwind tour and property hunting trip (per my request)!! I ended up putting in down payments on 3 properties at the end of those 1.5 days. Kim is energetic, customer's need focused and analytical. She follows through on all the important businesses and does not waste my time on non-value added activities.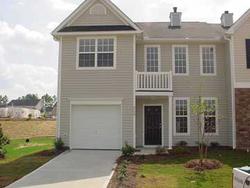 ---
Kara R.
My husband and I had the best time working with Kim Pappalardo. She was very knowledgeable and prompt in whatever she was doing for us whether it be paperwork to attorneys, finding us more houses to look at on a short notice or just for all our questions. We have recommended her to all my friends and coworkers. We couldn't have had a smoother experience and would never use anyone else.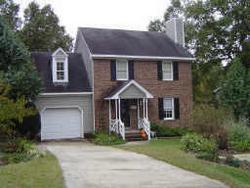 ---
Bonnie B.
My favorite real estate investment

strategy is to purchase

a property "pre-construction" from the builder.

Buying in one of the earlier phases is the best entry point because your property will benefit from the price increases of later phases,

often before your property even closes!
Kim has helped me find two of these types of properties in strategic locations of the Triangle, Brier Creek and the
Chatham
County section of
Chapel Hill . One has appreciated $10,000 and the other $20,000 just from the sale of the same model in a later phase!

I highly recommend Kim for her caring personality,

extensive knowledge of Triangle real estate, and all-round expertise.
---
Scott K.
I can't thank you enough for keeping my best interests in mind even after closing has taken place. You're the best!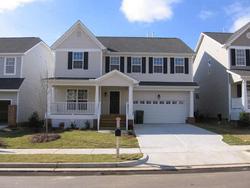 ---
Paul C.
I was referred to Kim because of her track record for moving homes in a matter of weeks. For me it took only two weeks which in this market is remarkable.
Kim stands out because of her knowledge of the area and her attention to details when assisting in the staging of your home. Either she or her assistant Leah were always accessible or were able to get back to me w/n the hour if I had any questions or issues (Kim was even answering me when should could on vacation!).
She and her assistant were a pleasure to work with. I highly recommend her as she made selling my first home a breeze. If you have any more questions please feel free to ask.